"There is nothing good or bad, but thinking makes it so".
- Shakespeare
"Attitudes are nothing more than habits of thoughts, and habits can be acquired. An action repeated becomes an attitude realized".
- Paul Myer
'Intelligence Quotient' is fixed by age 11. Our IQ narrowly measures cognitive intellectual abilities to solve problems, recognize patterns, memory and intellect. Psychologists began to realize there were more intelligence and measuring IQ only reflected a small part of the human paradigm.
"The way people treat us is a reflection of the ways we treat ourselves".
- Linda Field
IQ EQ AQ

IQ EQ AQ
"Some people cause happiness wherever they go; others, whenever they go". - Oscar Wilde
Please feel free to call us at 852 2892 7608 to schedule a confidential meeting to discuss how we can help ---
Don't like talking on the telephone?
No problem, simply
send us a quick message
and we will get back to you right away....
CONTACT US

'Emotional Intelligence' can improve throughout life. Although EQ is not viewed as a form of intelligence it is considered the Ďability to intelligently and effectively navigate and manage your emotionsí.

The definition we prefer is: 'using your emotions intelligently to: recognize, understand and apply your emotions to effectively manage yourself, relate to and positively inspire others to achieve optimal performance'.

While leadership is simple to describe --- it is not easy to practice. Leadership is more about demonstrating the qualities of trust; credibility; integrity; empathy; sensitivity; respect; honesty; courage; commitment; positive attitude; compassion; and charisma rather than cognitive technical skills and expertise.

Today, leadership requires new thinking --- a strong EQ will improve performance. It requires understanding --- an understanding of yourself and others. Enlightened leaders recognize success is governed by navigating their intellectual (IQ), emotional intelligence (EQ) and to monitor and manage their actions for optimal performance.
'Adversity Intelligence' is the ability to effectively handle challenges, problems and adversities. Like EQ, AQ can be strengthened and improved at any age.

Understanding AQ equips us with insights into how we and others will react to difficulties in daily situations. Research shows that how we react to adversity can indicate our ability to be successful in our personal and professional lives.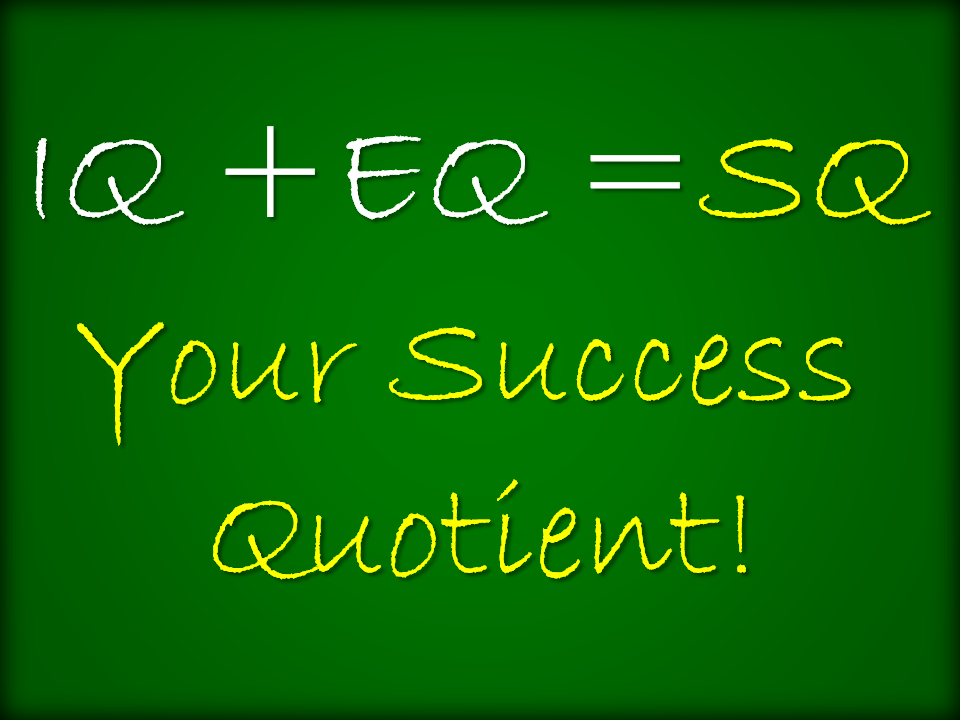 If your answer was a 'YES', then the secret to success is to develop staff EQ and AQ!

Leaders with strong EQ can improve workplace performance in a variety of ways:

* Increased self-awareness and awareness of others.

* Improved motivation, resilience,innovation, creativity and productivity.

* Ability to successfully handle adversity and challenging situations.

* Stronger, more confident decision-making skills.

* Effectively help others manage daily stressful situations.

* Trust, stronger relationships and teams.

* More optimistic, positive thinking and solution-focused environment.

People are promoted primarily on their technical expertise, intelligence and personal drive. When promoted to higher positions they use their 'hard skills' or intellect to push people to achieve personal and organizational expectations.

However, those who 'act' with masterful Emotional Intelligence (EQ) and Adversity Intelligence (AQ) are highly successful. Both intelligences are important because they correlate to adaptability, relationships, collaboration, communication and thinking skills.

These factors all directly influence and inspire staff to accept and adapt to organizational change. Numerous studies show that a high EQ, AQ can account for up to 80% of effective leadership and management.

IQ EQ AQ

IQ EQ AQ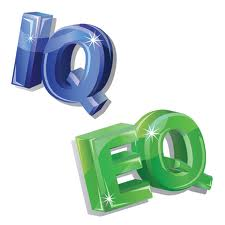 "Robert uses highly effective empathic methods that help people challenge themselves to improve. His techniques activate IQ and EQ to improve individual performance and in turn teams and organisations. Working with Robert is enjoyable as well as stimulating and rewarding. He has a gift for making time together feel professional and personal."
Geoff Collins, Global Business Development
Lenzing Fibers

What Some Clients Say...
®
Feel free to share with friends...
Recent Korn Ferry study shows the #1 topic during Executive Coaching is 'self-awareness'. The #2 most popular topic is 'interpersonal relationships, listening skills and empathy'.
We offer proven effective, easy to understand EQ assessment. Results provide a clear picture of Leadership EQ along with a customized development plan on how to strengthen competencies. Please visit our Assessment page
CLICK HERE
EQ ASSESSMENTS
®
Paradigm21
Coaching, Talent Development, Consulting
Influence direction. Inspire change.
Maximize performance.